Whenever you are hearing about celebrities that you love getting married and expecting babies, it is exciting. And when they are expecting, you are so curious about what they could possibly name their babies! Maybe you are curious because if you are expecting as well, you may want to know what names they use for ideas. You may be thinking that celebs are more likely to use unique and far-out kind of names, but that is not necessarily the case. We are going to focus on
baby names for girls
, and the kind of names that celebs have chosen for them. They will be broken down into four categories based on where the name fits. The cute and quirky category, as well as the romantic and tomboy sounding names, and finally place names. Many times when anyone is naming their children after places, something about that location inspires them for one reason for another.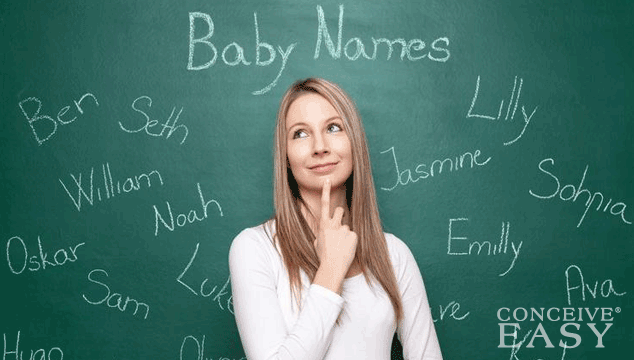 Another thing that seems to be trendy among celebs or not is that they name their daughters names that have been traditionally male, which also fall into the tomboy category. There are also so many people who absolutely hate that trend because it waters down names that have been traditionally male such as James, Wyatt, and Maxwell Drew which was a name that Jessica Simpson used for her daughter, which is in the list. They don't want to see boy names turn into unisex names. However, people will name their children what they choose for various reasons of their own. Let's check out the list of names that celebrities have used for their daughters over time:
Cute and Quirky
Zooey Deschanel named her daughter Elsie Otter. Very cute!
Kourtney Kardashian named her little girl Penelope, and will be probably called Penny for short.
Channing Tatum and Jenna Dewan named their little lady Everly, and this name has been used for boys too.
Anna Paquin and Stephen Moyer named their girl Poppy.
Eddie Redmayne used Iris for the little lady, which is an old name but is still trendy and cute.
Angie Harmon used Avery Grace for her little girl, and the combo sounds sweet together.
Drew Barrymore named her daughter, Olive. It is an older name but nice.
Maya Rudolph used Pearl for her baby.
Amy Adams named her daughter, Aviana Olea.
Gerard Way used Bandit for the baby, which is a great name for a cat, but Way didn't agree, and it is more quirky than cute.
Neal McDonaugh named his daughter Clover.
Courteney Cox and David Arquette named their little girl Coco Riley.
Caleb Followill and Lily Aldridge named their baby Dixie Pearl. It is a cute combo.
Rebecca Romijn named her daughter Dolly.
Bryce Dallas Howard used Beatrice Jean for the little lady.
Bethenny Frankel named her daughter Bryn.
Ethan Hawke named his little girl Clementine.
Angie Harmon used Emery Hope for her daughter, and it sounds adorable together.
Chrissy Teigen and John Legend named their little girl Luna.
Tonia and Phil Peterson used Zuzu for their daughter.
Ione Skye was fond of Zuzu, and named her little girl that.
Sienna Miller called her daughter Marlowe.
Romantic Names
Ice-T and Coco Austin named their little girl Chanel, like the perfume.
David Boreanaz was fond of Bardot Vita and used that for his daughter.
Alessandra Ambrosio named her child Anja which has an intriguing sound.
Rachel Bilson and Hayden Christensen named their daughter Briar Rose.
David Walton named his daughter Cecelia.
Kimberly Stewart and Benicio Del Toro used Delilah for their daughter.
Jennie Garth and Peter Facinelli have a daughter named Fiona.
Jason Bateman named his little girl Francesca.
Nicole Richie and Joel Madden have a little girl named Harlow Winter Kate.
Victoria Beckham and David Beckham named their daughter Harper.
Kelly Clarkson has a little girl named River.
Gisele Bundchen and Tom Brady have a daughter named Vivian, which is an old name, but is certainly romantic sounding.
Linda Cardellini has a daughter named Lilah-Rose.
Jennifer Garner and Ben Affleck named their daughter Seraphina.
Kevin James named his little girl Sistine, which is intriguing.
Tomboy Baby Girl Names
Demi Moore and Bruce Willis have a daughter named Scout, which has a masculine touch to it.
Heidi Klum named her little girl Lou.
Jessica Simpson named her little one Maxwell Drew. Truly a boy name.
Michelle Branch used Owen for her little girl.
Angelina Jolie and Brad Pitt named their daughter, Shiloh.
Johnny Knoxville named his little girl Arlo, and so did Leighton Meester and Adam Brody.
Alexis Stewart has a daughter named Jude.
Ashlee Simpson named her little lady Jagger.
Blake Lively and Ryan Reynolds decided to name their girl James.
Eric Dane and Rebecca Gayheart chose Billie Beatrice for their daughter.
Ever Carradine used Chaplin for the little one.
Rebecca Romijn and Jerry O'Connell named their daughter Charlie Tamara Tulip, which is an interesting combo.
Joe and Heather Nichols used Dylan River for their daughter.
Lisa Marie Presley has a little girl named Finley.
Jenna von Oy and Brad Bratcher used Gray Audrey for their little girl.
Kristen Bell and Dax Shepard named their daughter Lincoln Rose.
Kristin Cavallari has a daughter named Saylor.
Ashton Kutcher and Mila Kunis used Wyatt for their little girl.
Place Names
Chris Hemsworth used India Rose for the young lady, and what a nice sounding combination.
Ethan Hawke named his daughter Indiana.
Drea De Matteo used Alabama Gypsy Rose for the little lady.
Paris Bennett is fond of Egypt, and used that for the young one.
Kevin Federline named his daughter Jordan Kay.
Marcia Cross has a daughter named Savannah.
That is a pretty long list of girl names used by different celebrities over time. There are many more celebs that used unique or not so unique names for their daughters, however this list is quite long. Therefore, if you are having a girl, or know someone who is, this list of names may be inspiring for you- or your friends and family who will welcome a new little girl into their families soon!