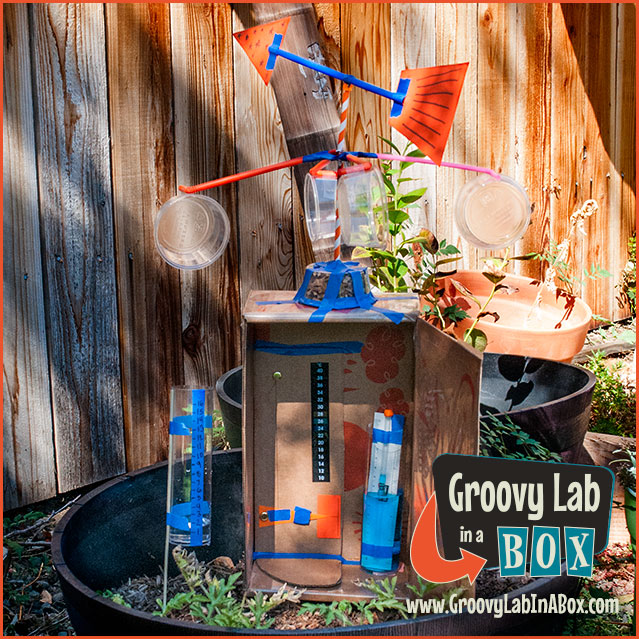 Under Pressure: A Lesson in Habitats Engineering Design
April's box is called "Under Pressure" - A Lesson in Weather!
Is that a storm brewing ahead? You can find out with your "Under Pressure" Groovy Lab in a Box! Using only the materials from your box, build a working weather station that allows you to measure humidity, rainfall, wind speed and direction, and atmospheric pressure?
** This post contains affiliate links and I will be compensated if you make a purchase after clicking on my links.
Emphasis on STEM (science, technology, engineering, and math)
Extended learning through Groovy Lab in a Box exclusive online portal for children ages 8 and up.
As always, the "Under Pressure" box will have a Groovy Lab Notebook where your kids can read about the investigations and Engineering Design Challenge. Plus, all subscribers get access to the Beyond...in a Box web portal for additional groovy learning and STEM fun.