Meet Me On Monday! (35th Edition)
1. Did you get any Valentine's Gifts?
Not in a material form. I was just surprised that my hubby played my favorite song and asked me to dance with him.
2. What is your favorite topping on something toasted? hmmm.. what I do is I put some butter, garlic powder, and sugar on top of the bread, and then toast it. My version of garlic bread.

J
3. Do you pick out your outfit the night before? Yes! 'Coz if not, it will only eat my time in the morning. I just want to be relaxed before I get out of the house.

J
4. What food item do you absolutely despise? Broccoli, just don't like it.
5. Righty or lefty? Righty!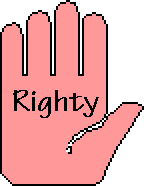 Meet Me On Monday! (35th Edition)
Reviewed by
Aine Garcia
on
Monday, February 14, 2011
Rating: